Ways to Create a Stylish Small Home Office
The COVID-19 pandemic turned a lot of professionals into remote workers, and it looks like many of us are going to stay that way for a while. Some companies are discovering that a remote workforce is more productive and cost effective, and lots of employees are discovering that working from home isn't so bad.
If your work from home situation is starting to look like it might be more permanent than it initially seemed, then it's time to stop working at the kitchen table. You need a home office. Ideally, you have a spare room you can dedicate to your work, but if not, an attic, basement or even a large closet can be converted into a perfectly suitable home office. Here are some fashionable ways to create a stylish small home office.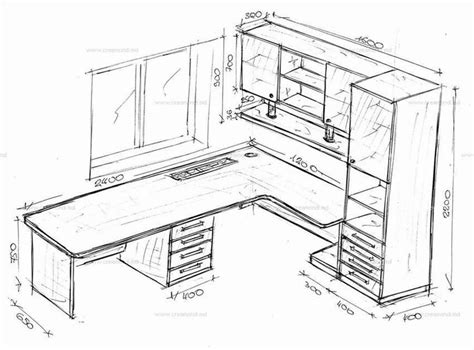 Use as Much, or as Little, Space as You Have
A spare bedroom is the best location for a
home office
— it's out of the way, has a door you can close, should have several outlets and probably has windows for natural light. It might even have a ceiling fan and a closet for extra storage. If you're using your spare bedroom as a guest bedroom, you don't have to sacrifice that — your spare room can be a home office most of the time and a guest bedroom as needed. If the room is small, install a Murphy bed and use a floating console desk, rather than a clunky piece of furniture.
An attic or basement can also work, particularly if you need a larger space for more than one person to work from home. But you don't need a whole spare bedroom or a spacious attic to create a private, dedicated home office space. Many large closets can accommodate slim-profile desks or floating desks, with floating shelves above for storage. When you're done with work for the day, simply shut the door.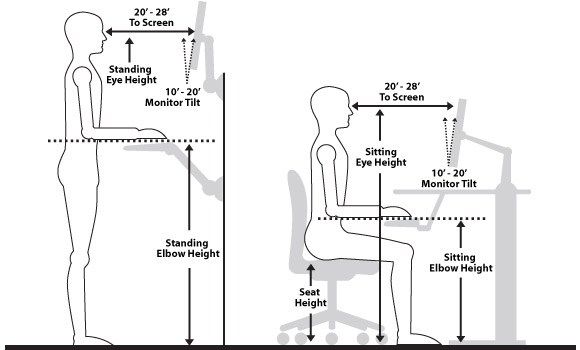 Don't Sacrifice Ergonomics
One of the most common tips for working from home is that you shouldn't ignore ergonomics. When choosing a space for a
home office
, make sure you have room for a properly sized desk (at least 29 inches tall), and a comfortable, adjustable-height office chair, preferably one with casters, adjustable armrests and an adjustable seat pan tilt. If you splurge on one item in your home office, it should be the chair — you're going to be spending a lot of time in it, after all. A chair without the proper support could cause pain and repetitive stress injuries.
Of course, sitting all the time isn't good for you, either. A standing desk is a good option, and they're available at a range of price points. A desk that easily converts from sitting to standing offers the best of both worlds.
Consider Who Will Be Using the Space — And How
Are you the only person who will be working from home, or do you have a spouse who also needs a
home office
? You might choose a desk large enough to accommodate two people, although you'll need a room with double the space — like an attic or finished basement, or even a garage.
Consider how much time you'll be spending in your home office, too. Do you work long hours? If so, you'll want a larger desk and a more comfortable chair, then.
Shed Some Light on the Situation
Indirect light is important in any office setting. Natural light is best, if you have a space that offers it, but you should use curtains or blinds to diffuse it and arrange your desk so that natural light sources don't cause a glare on your screen. Install an overhead light fixture or add lamps that aren't directly in your line of sight or right behind you to provide any additional light you might need.
Adjust Your Internet Speed
If you're going to be working from home, you need to make sure that your internet is fast and reliable. Obviously, there will most likely be an additional cost to increase your internet speed. If that's the case, it's worth checking with your employer to see if they will cover the difference or the entirety of the charge. And while you might think your current bandwidth can do the job, remember that if you have multiple people working from home and children doing schoolwork, your normal internet speed probably won't hold up.
Install More Outlets
No matter what space you choose for your new home office, you're probably going to need more
electrical outlets
. You might also need a hardwired Ethernet connection and other data cabling for your equipment. Take the time now to install the outlets and data cabling infrastructure your new home office needs, so your work hours can pass smoothly and with minimal interruptions.
Working from
home definitely has its perks
. For one thing, you can't beat the commute! With a home warranty plan from American Home
Shield
, you can protect the systems that make it possible for you to work from home. Try adding electronics coverage to your warranty to protect an unlimited number of eligible electronics, including your laptop, printer, scanner and other devices you might need in your home office.
Tags: home-office, Ways to Create a Stylish Small Home Office