Power Washing Cleaning Services in New Jersey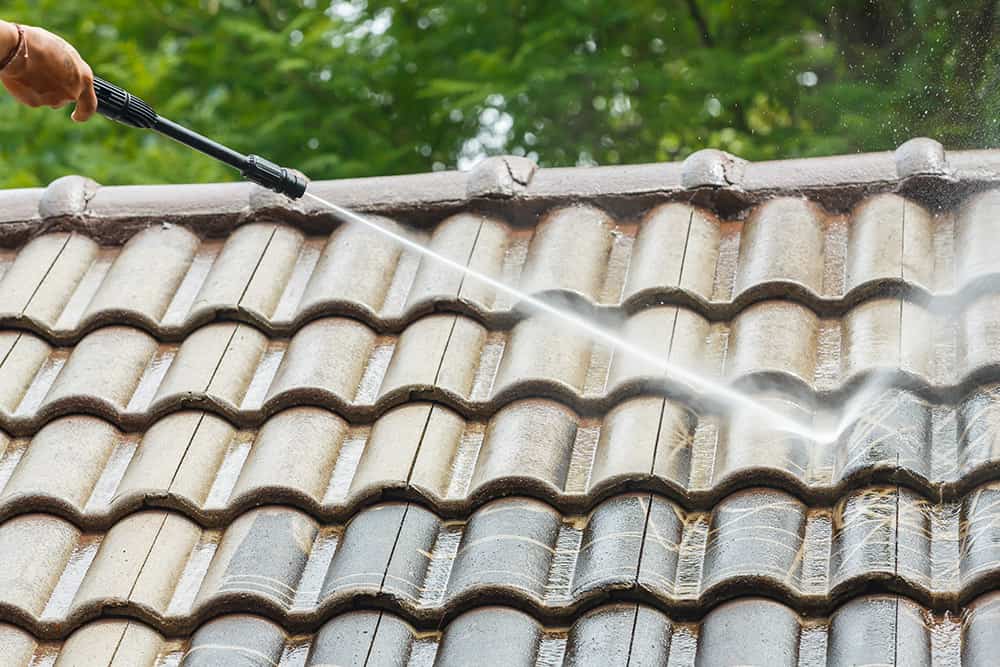 Maintaining your piece of property clean and pleasing takes a lot of time and effort. And if it's a large building, it can turn into a full-time job. Luckily, you don't have to break your back cleaning your building. With the help of a power washing cleaning expert at Equinox Cleaning, all you got to do is sit back and relax.
We will clean up your entire building thanks to power washing. From molds and grime to caked-on dirt, we will deep clean and dislodge all the dirt from the walls. At Equinox Cleaning, we believe in quality cleaning and helping your business obtain prime excellence when it comes to presentation.
And that's why we use state of art power washing machines to make this possible. Through our innovative cleaning strategies and technology, we will restore your building aesthetic.
Further, it's not by chance that we're among the top power washing commercial cleaning services in New Jersey. Your total satisfaction is our main goal and that's why we provide unrivaled quality services. Through our team of experts in power washing and years of experience, we will give your building the best service.
With that said, reach out to power washing experts at Equinox Cleaning and give your building the ultimate upgrade.
Equinox Cleanings Difference in Power Washing Cleaning Solutions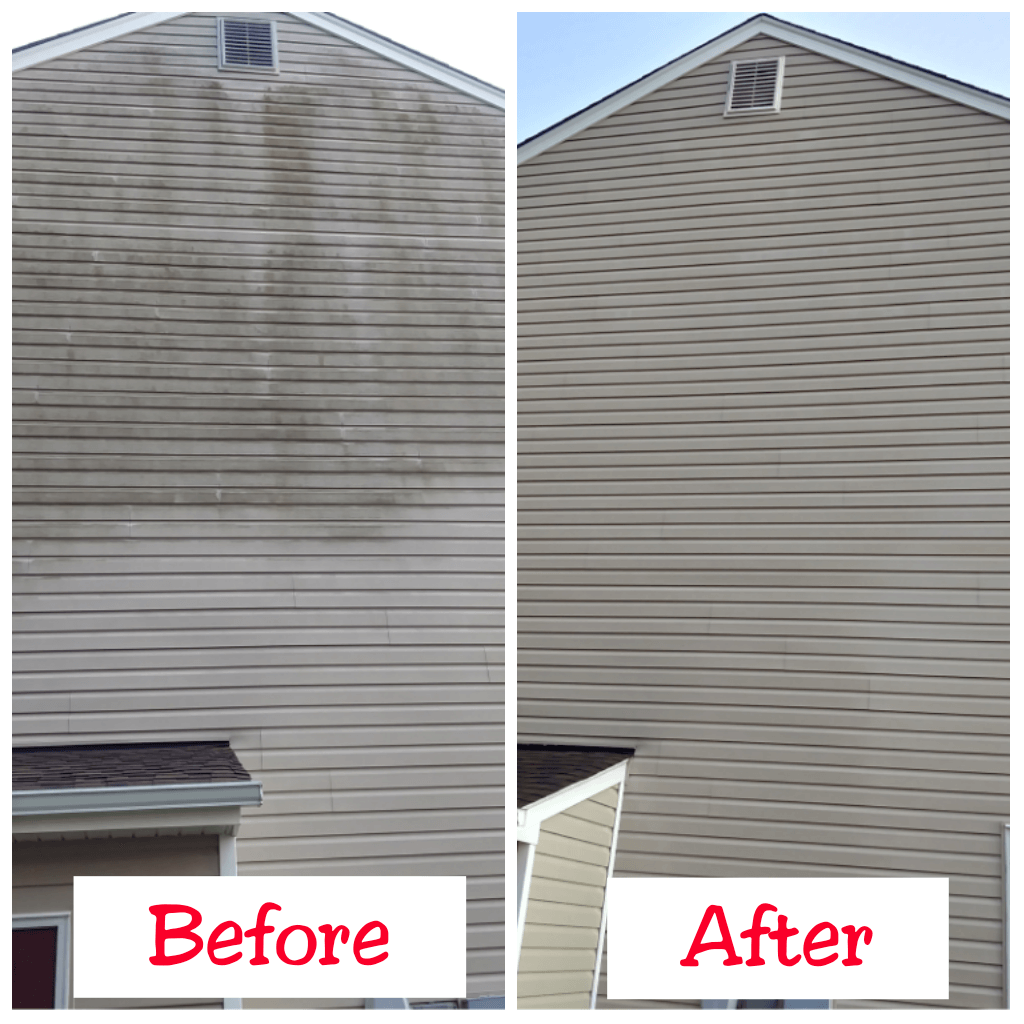 Like any other industry or business, we also have rivals who are striving to keep up with our superior services. But even with their ultimate effort on power washing cleaning services, they still lag on timely finish and quality. And that's because our cleaning approach is unparalleled.
Most of them don't have the slightest idea of what it takes to leverage power washing in eliminating dirt from walls. Further, we also have power washing experts with unmatched skills and experience. Speaking of experts, our recruits are highly trained technicians with experience in power washing cleaning.
With such a team of technicians, we can provide you with high-end power washing cleaning services you won't find anywhere else. Further, our team of experts cleaners has the following qualities – they are dedicated, skilled, and experienced.
At Equinox Cleaning, our technicians use cutting-edge tech and machines for power washing cleaning. Thereby, provides your building with the deep cleaning it deserves. Besides, all our cleaning experts understand the level of commitment they have to provide for thorough cleaning and disinfection. Thus, with Equinox Cleaning side by side with you, your building will recoup its former glory.
Power Washing Surfaces by Equinox Cleaning
At Equinox, we have a specific set of surfaces that we clean through pressure washing cleaning. But even so, our services are broad and can cover surfaces not listed below. Therefore, if you can't find the type of surface you want to be cleaned here, contact us for more info.
Benefits of Power Washing Cleaning
There's nothing more satisfying than a neat and aesthetically pleasing building. It naturally captures customer attention and draws them to your business. As you know, clients rely on you to deliver a clean, peaceful, and comfortable business premise to shop in. And thanks to our cutting-edge power washing tech, we will help you provide such an environment.
With so many benefits supporting the use of power washing cleaning, let's have a look at a few:
Power washing vs Pressure Washing
Power washing and pressure washing are two types of cleaning that tend to puzzle many people. Therefore, it pays to understand the difference between the two. For starters, the major difference between the two is the use of heat. In power washing, the process entails the use of heat, which is not the case in pressure washing.
While both processes involve pressurized water, the use of heat is an advantage of power washing. For instance, thanks to that heat, power washing is an effective solution for mildew and mold growth. Also, it makes it possible to handle tougher build-ups.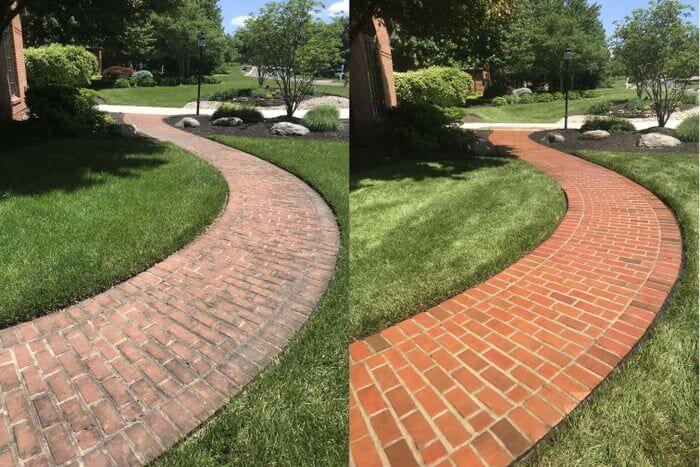 Are you ready to try our services? Well, contact us and discover how we can help revamp your building through pressure washing cleaning.
Contact our friendly team to learn how we can keep your business clean with
our ongoing, affordable, and highly professional service. When your business needs a heavy duty cleaning, get in touch with Equinox cleaning® NJ. We are experts in deep cleaning and housekeeping for your business. We offer the best industrial services in New Jersey. Touch base with us at (844) 846-8566 ​ ​
When you trust your space to the Equinox cleaning® team, you can rest assured knowing your home is in great hands. You merit the assurance that you'll receive frequently immaculate results from friendly, trustworthy professionals. Equinox cleaning® provides the peace of mind you're looking for. Our Peace of Mind Guarantee reflects our enthusiasm to go the extra mile to ensure your home always feels like your sanctuary. If for any reason you are unhappy with our recent visit, let us know within 48-hours and we'll come back and make it right​