UV Lights Cleaning Services
UV Lights Cleaning Services in New Jersey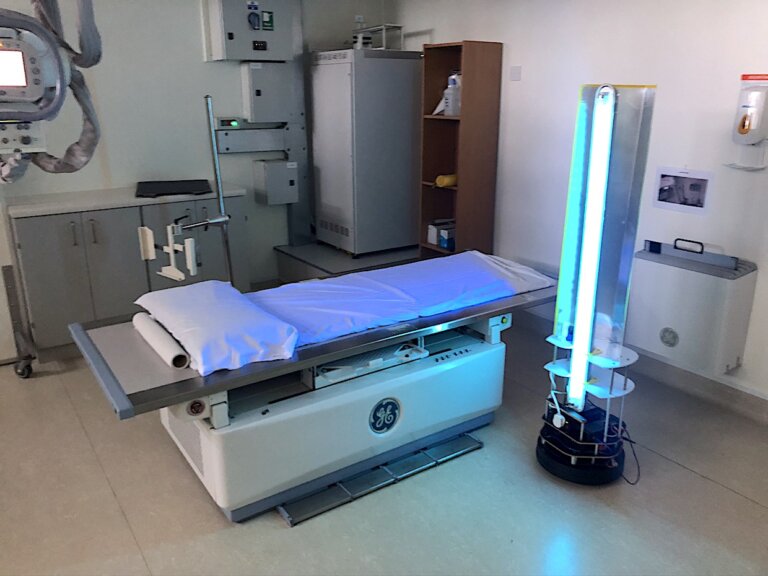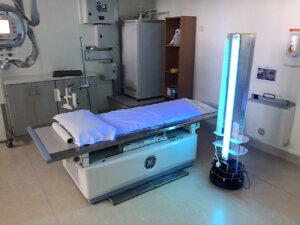 To achieve 99.9% elimination of germs, Equinox Cleaning services use UV lights during cleaning. It's the same type of UV lights cleaning that people use to disinfect water, air, food, labs, and hospital. According to science, this type of disinfection is very effective when handling bacteria and viruses. It destroys these germs by inactivating them to a point that they cannot reproduce.
To replicate the same effects in your living or working space, we use the best UV lamps in the industry. They're effective and efficient in handling viruses like COVID-19, mold, allergens, and germs in the air and on surfaces.
Just to point out, we offer UV light cleaning services as an extra package. As such, you can book it along with other cleaning packages if you need it.
Eco-friendly, Chemical-free, and Safe Process
We rely on germicidal UV lamps to disinfect your spaces. They're clean, environmentally friendly, ozone free, and specifically for home uses. Further, our lamps have undergone thorough testing to guarantee potency and reliability. Also, they're certified as safe by EPA and FDA. For reference, they meet ISO 17025 standards.
How UV Cleaning Services Works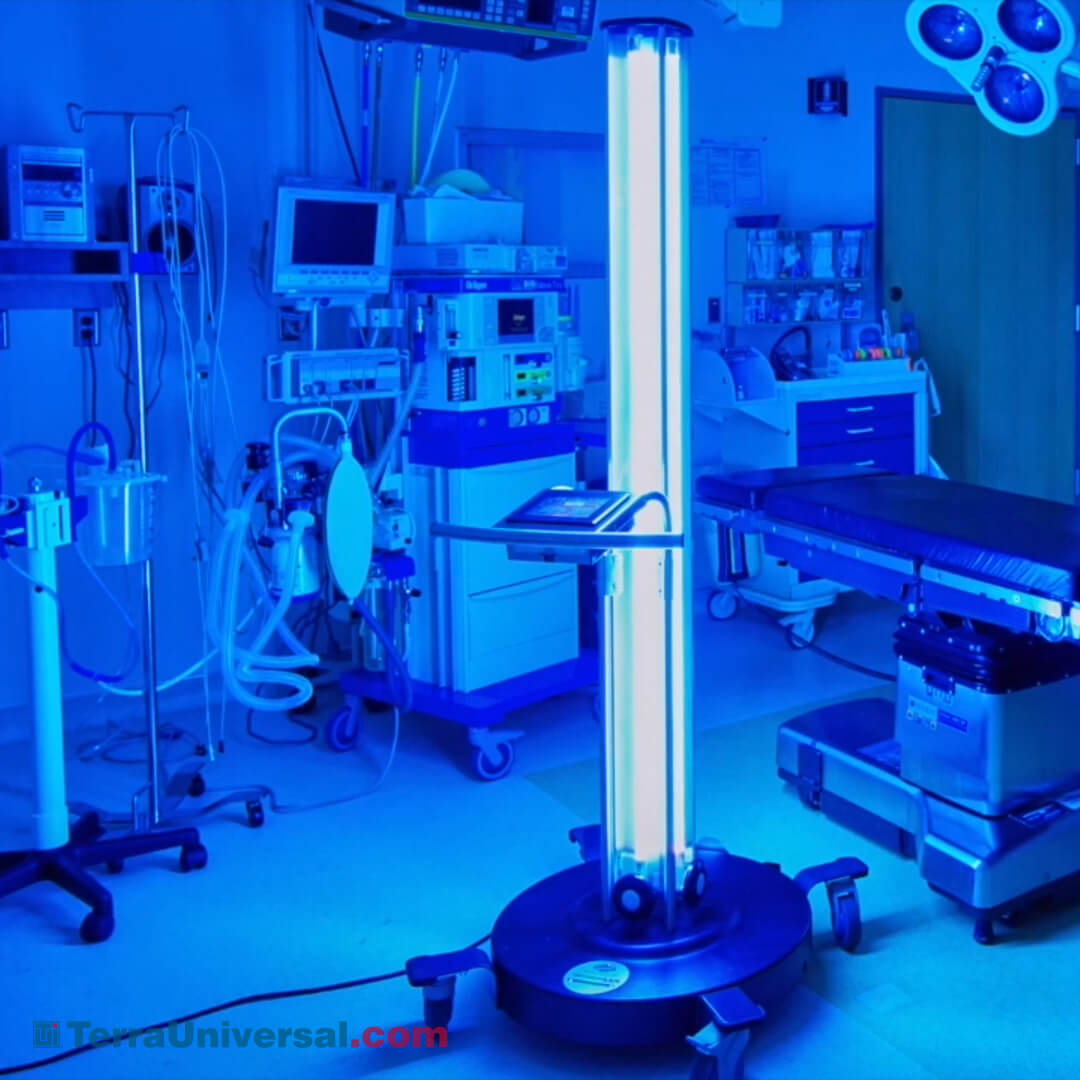 When it comes to UV, you're dealing with a type of electromagnetic radiation. Its wavelength varies between 100nm and 400nm. Also, it's an element in the electromagnetic spectrum. UV light comprises four classes but only UVC is powerful enough to disinfect surfaces. Its wavelength ranges from 200nm to 280nm.
As such, UVC light is powerful enough to disintegrate the genetic makeup of viruses and bacteria. Since UVC from the sun is filtered out and doesn't enter the earth's atmosphere, we can't rely on it.
Also, particular Coronavirus strains have existed for a short period. As such, there's no sufficient research on the effective disinfection solution that cut across. But there's enough evidence that UV lights have worked on several COVID-19 strains effectively. As such, it's a powerful disinfectant.
Being a strong and effective cleaning solution, UV light is also dangerous to humans. It's powerful enough to damage the eyes and burn the skin. As a result, it's advisable to use it on objects or surfaces that require disinfection. Also, it's best to allow professionals to handle it because of how harmful it can be when used incorrectly.
From a study by AJIC, UV light has the potency to kill new Coronavirus strains according to an experiment. From the results, it takes about 9 minutes to inactivate Coronavirus. For instance, the SARS-CoV-2 strain was highly susceptible to UV light. The data from the study proved it's an effective disinfection solution for COVID-19, among other viruses and bacteria.
Further, another study by AJIC also revealed that UVC is a powerful disinfectant. In less than half a minute, UV light eliminated 99.7% of Coronavirus on the laboratory surface. And from this result, it was clear that UV light is a reliable containment solution for COVID-19. Also, people can use UV light in disinfecting both free and occupied spaces.
Want to try UV light cleaning services? Well, contact us today. We're professional commercial cleaning services in New Jersey.  Further, we're a trustworthy company if you need disinfection services from local commercial cleaning services near me. As noted earlier, UV lights cleaning service is an extra package. Therefore, it's compatible with whichever type of professional commercial cleaning services you're looking for.
Is UV light safe for indoor plants?
UV-C light doesn't get into the earth's atmosphere where plants, animals, and humans exist. As such, we're free to walk outside with our skin and eyes exposed to the sun. With that said, UV-C light is very harmful to living tissues including plants. Therefore, when cleaning technicians arrive at the scene, ensure you remove your plants from the room. If moving the plant isn't an option, then consider covering it.
Is UV light safe for disinfecting home surfaces?
Yes, using UV light to disinfect your home is ok. And that's because the wavelength they use is the same kind we use when disinfecting water, air, and food. Also, when you use UV light properly, they're safe. In our case, we will set it in empty spaces or rooms on your property.
To avoid contact with humans, we usually use auto-shutoff functions and timers. Also, our UV lamps are environmentally friendly, ozone-free, and chemical-free. Therefore, there's no carbon footprint left behind after our services. Lastly, all our UV light devices are EPA and FDA certified as safe.
How do you respond when UV light touches your skin?
UV-C light is catastrophic to the skin and eyes as it is on germs and allergens. Therefore, you must avoid it. Our technicians on-site always set up motion sensors that prevent accidental contact with UV light. Those sensors switch off the UV light immediately they sense your presence 5 meters away.
From scientific research, UV-C light is 99.9% effective for disinfecting surfaces with germs, bacteria, and viruses. It works by destroying the germs' genetic makeup and inactivating them. As such, they cannot reproduce afterward. UV lights targets allergens, COVID-19, viruses, mold, and bacteria in our living space.
How far can UV light reach when you're disinfecting a room?
Our UV disinfecting lamps are powerful enough to cover a 36ft radius. Also, we can handle bigger rooms with over 1000ft2 of space. Also, as long as the light reaches the surface or air, disinfection is guaranteed.
Do you still need to clean the room after using UV light?
Yes, after using a UV light for cleaning surfaces, you still need to conduct actual cleaning. And that's because UV light doesn't eliminate dirt on surfaces. It's only effective for disinfection purposes.
Can UV light eliminate mold on surfaces?
Yes, if you're having mold problems in your home, consider using UV-C lights. It's a potent solution for mold. Also, it will improve your musty indoors.
Should you and your pets leave the room when cleaners are using the UV light?
Prolonged exposure to UV-C light is harmful to your skin and eyes. Thankfully, it does not provoke cataracts or cancer. But even so, you must stay away during the cleaning process. Also, you must take your pets with you if you have them. Need services of Best Cleaning Company in New Jersey? Reach out to us via (844) 846-8566
We provide our clients with a service guarantee plus an occasional inspection from the head of field operations. Therefore, don't wait for too long, reach out via our contacts and we'll be glad to clean your place. Whether it's a one-time, recurring, or emergency cleaning service, we're at your disposal.