5 Simple steps on how to make DIY foaming soap
You can reduce waste, save money, and experience custom fragrance by making DIY foam soap. It's quite a simple process that anyone can manage when they've got the right guide. And did you know that we tend to use less water when we use foaming soap to wash our hands? Considering how many times people in your house wash their hands, you can significantly reduce water consumption. End of the month, you'll enjoy lower water bills, and the environment will be healthy as well.  
While there are ready foaming soaps at the store, making your own is more satisfying. It's not only simple but relatively cheaper. Also, you get to personalize it according to your taste for fragrance. Now, let's look at these 5 simple steps on how to make DIY foaming soap: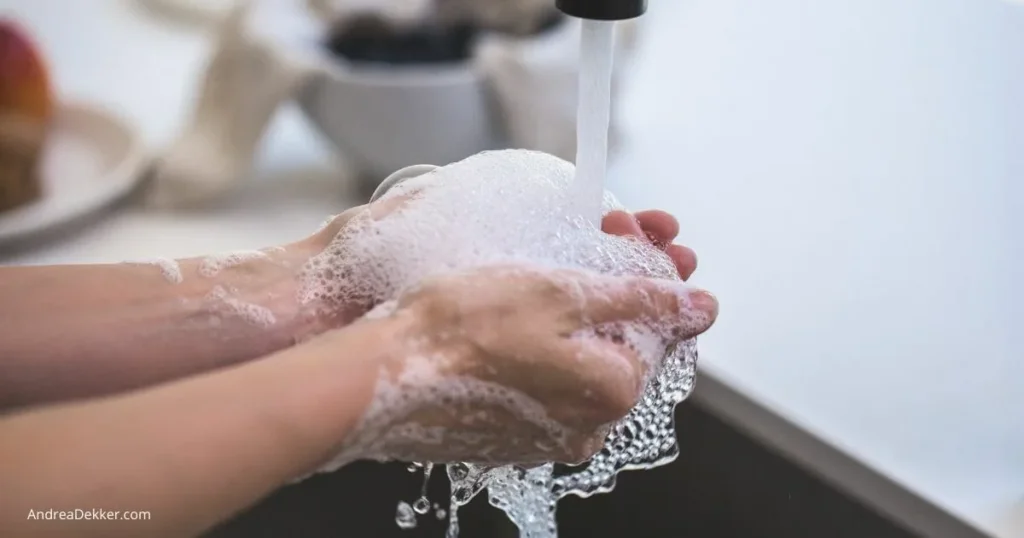 Things to Note:
If you're leveraging our procedure, then you'll need the following requirements: 
Carrier oils

 

Liquid Castile

 

water

 

Essential oils 

 
But there are other alternative ways you can leverage to make foaming soap at home. And the simplest technique is mixing dish soap with water or water with liquid hand soap. If you're using this method, then the soap to water ratio will be 1:4. You can mix these ingredients in a soap dispenser. To make sure they've mixed, shake the bottle well before using.  
How to make DIY foaming Soap
1
st
Step: Fill the Dispenser with Enough Water 
Measure the appropriate amount of water and add it to the soap dispenser. At least two-thirds of the water will be enough in this case. Meanwhile, avoid overfilling the container since you need more room for other ingredients.  
But before you fill the dispenser with water, clean it first thoroughly. And if you're using a used dispenser, then a more thorough cleaning is necessary. You should eliminate the previous soap residue and any germs that might be in and on the bottle. 
2
nd
Step: Add Liquid Castile 
With the water inside your clean soap dispenser, it's time to add other ingredients. In this case, we will start with liquid Castile. Measure two tablespoonfuls and add them to the dispensing bottle. Take note, your bottle must be 12 ounces for this amount of liquid Castile.  
NOTE: Castile oil is friendly to the environment because it's biodegradable. Also, it's toxin-free, meaning it doesn't harm the environment. And the same attributes make it a suitable option for hand washing or household use. Castile oil is derived from plant-based oil, therefore, there're no synthetic elements in it. Oftentimes, the major source of this oil is Olive Oil. But there're other alternative sources such as almond, coconut, and castor oil. 
3
rd
Step: Add Essential Oils 
After adding Castile Oil, the third ingredient is essential oils. Their main role is to add fragrance to your foaming soap. That said, it can be puzzling to choose the type of essential oil for your soap. And that's because of the many options available online.  
Besides the pleasing fragrance, some essential oils are specifically for adding antimicrobial properties to your soap. Such oils include lemongrass oil, eucalyptus oil, and tea tree oil, among others.  
In this step, it's up to you to decide which type of essential oil to use. But the measurement remains the same – 10 drops. However, the 10 drops don't have to be from the same oil. You can decide to add 5 drops of antimicrobial oil and 5 drops of fragrant essential oil. That said, consider the following combinations: 
Eucalyptus and Peppermint

 

Chamomile and Lavender 

 

Rosemary and Lemon

 

Orange and Frankincense

Rosemary and Lavender 

 

4
th
Step: Add Carrier Oils 
Carrier oils are an essential part of the foaming soap. And that's because they add moisturizing properties. This property might come in handy during dry months or winter. That said, the best carrier oils available include almond oil, olive oil, coconut oil, and jojoba oil.  
5
th
Step: Shake the Bottle 
With the water, Castile liquid, essential oil, and carrier oil in the dispenser, you should shake to mix them. You need these ingredients to mix well and create the foaming soap. One minute of shaking should be enough to mix them well. As you use the soap, remember to shake the dispenser from time to time to maintain consistency. At this point, your foaming soap is ready and your household can use it. 

Getting Started 
Finally, now you're an expert in making DIY foaming soap from home. And since they're simple steps that consume less time, you can try creating foaming soap with different fragrances or antimicrobial properties. And thanks to this skill, your monthly water bills will reduce significantly. And to appreciate the benefit of foaming soap, the soap dispenser is essential.  
Lastly, we all need foaming soap for personal hygiene. But to attain complete cleanliness, house cleaning is essential. Luckily, you don't have to do a DIY because they're professionals to help you. Contact Equinox Cleaning for residential cleaning services.  

FAQs
Is Foaming Soap better than normal Soap? 
Well, besides the fun of making it, foaming soap is way better than normal soap, especially when using it. And here are the main contrasts:  
When using foaming soap, the amount of soap is significantly lower than that of regular soap. That means will last longer and help you lower the frequency of replacing it. 

 

Foaming soap lathers well reducing the need for more water to create foam. As such, you can lower water consumption when your household uses it. Further, it's environmentally friendly because you'll only use the water for rinsing rather than initial cleaning. 

 

There is less consumption of soap and water when using foaming soap making it an economical option. 

 

Lacks pollutants – the major ingredients in foaming soap are non-toxic and friendly to the surrounding. Also, forming soap is biodegradable as opposed to normal soap that harbors chemicals, and some are non-biodegradable. 

 
Can anyone make foaming soap? 
Since the requirements are non-toxic and easily accessible, anyone can make this soap. You can also invite the entire family to help you and make the process more fun.