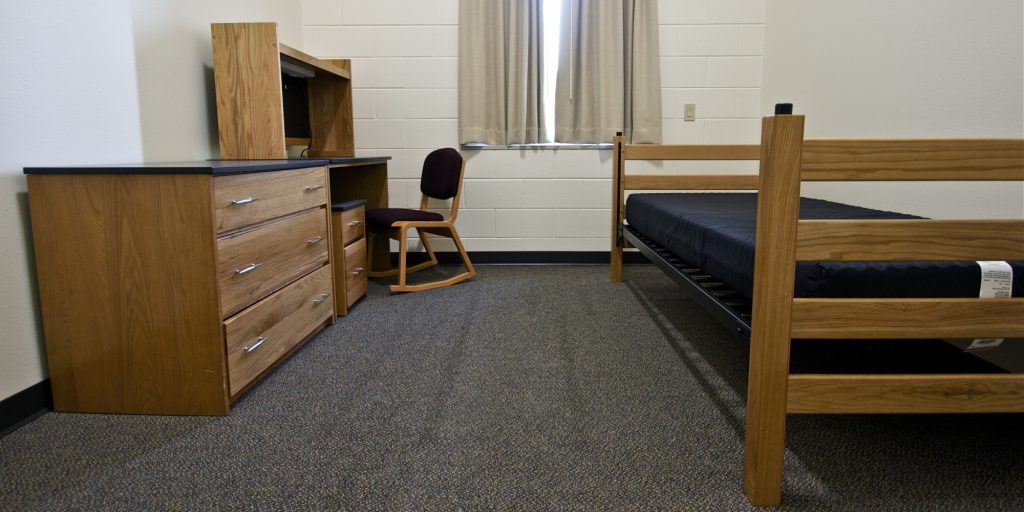 The Complete Guide To Keeping Your Dorm Room Clean and Tidy
Truth be told, dorms are known for many things, but cleanliness is the least of them. Even worse, these spaces can be very small. On average, a dorm room is around 228 feet square. That means if two people are occupying it, they will be sharing the space in half. Well, that sound like a small place to handle and easier to maintain clean.
But that's not the case. Small spaces get dirty faster than large rooms. And that's why learning how to maintain it clean is essential. It helps you to reduce the transmission of germs across surfaces and it also fosters good mental health. That being said, here is a complete guide to keeping your dorm room clean and tidy:
How to Clean and Tidy Your Dorm Room
When you least expect it, your room turns chaotic with dishes, garbage, and dirty clothes all over the place. This creates opportunities for germ proliferation as well as the emergence of strange odors. In some instances, even mold will begin to grow on various surfaces. The place can turn nasty and becomes a health hazard, but only if you don't do anything. With the following steps, you can restore hygiene in your living space.
Sorting Books and Papers
College means you are an independent person. As such, you are in charge of all your affairs including study schedules, books, and papers, among other vital things. If you don't have an organization plan for books and papers, for instance, they can turn your room messy.
Therefore, you need a filing system to help you manage your class papers. Also, you need storage space or shelves where you can keep your books neatly. However, to make these things practical, learn to put items back where they belong after use.
Clean Appliances and Counters
Before you clean them, start by de-cluttering your kitchen space. Remove everything that doesn't belong to your kitchen counters. Thereafter, you can clean the counters and sanitize them. When it comes to appliances, you've got a refrigerator, coffee maker, and microwave, among other appliances to deal with. Clear up items in these appliances before cleaning them. Also, dispose of snacks and foods that are beyond their expiry date.
Make Bed
Making bed seems like an easy task, but if you don't turn it into a habit, it can be quite frustrating. Growing up, your parents must have encouraged you to make your bed before leaving your room. Of course, it didn't make sense at that point. But know you get the point. The bed is the focal point in your dorm room. Therefore, making it helps compliment the entire space. And if you make it daily, it becomes a habit instead of a time-wasting task.
Floor Cleaning
Do you have a hard floor or carpet? Well, regardless of the one you have, it needs to be clean. If it's a carpet, you need to spot treat it. Remove any visible stains and restore its flawless elegance. Use a vacuum cleaner to eliminate debris and dust on your carpet. When it comes to the floor, use a broom to clear out the mess. Thereafter, you can mop the place for a clean and tidy look.
Washing Dishes
Since the dorm rooms can be very small, dishes from one meal are enough to turn the entire place messy. It can wreck the charming appeal of your kitchen and portray you as an untidy person. And if they stay dirty for a while, they can generate a displeasing odor. What's more, they will create a breeding surface for germs and molds. Therefore, you should wash your dishes after every meal.
Dusting Surfaces
You'll need a broom to reach high surfaces like the ceiling and corners. Use it to sweep off dust and pull down cobwebs. After the ceiling, there are shelves and ledges, among other surfaces that need dusting. Remember to wipe clean your electronics. Remember, dust is the enemy of all electronics including laptops, speakers, and smartphones.
Bathroom Cleaning
Do you have a private bathroom? Well, you are lucky, because most institutions provide dormitories with shared bathrooms. This room is bound to be even smaller. Therefore, the mess can build up in it at a higher rate. Start by eliminating all the items that don't belong in the bathroom.
And organize those that do on the shelves, cabinets, or caddies. Remove dirty clothes and towels, and then start cleaning the place. Clean all the surfaces from the top to the floor. Thereafter, you can use the appropriate product to disinfect and restore hygiene in your bathroom.
How Frequently Should You Clean your Dorm Room?
Technically, you need to clean your dorm room daily to repel odors, germs, dust, and dirt from your space. But practically, this is not possible, especially if you have a busy schedule. Thus, the realistic answer is to clean your dormitory as many times as possible. If you get an opportunity to clean it take it.
Remember, the room is very small. Therefore, skipping one day is enough to create a mess the following day. Besides the room size and your schedule, the traffic in your room also matters. If you get visitors more often, then you should increase your frequency of cleaning it.
And most importantly, the type of roommate you've got is an essential factor to consider. Chances you'll not agree when it comes to the frequency of cleaning your space. As such, a bit of compromise from both sides may play a part.
The Complete Guide To Keeping Your Dorm Room Clean and Tidy
Besides the room size in the dormitory, college life can be very busy, especially for a student. You have a tight schedule split between school work and social life. While you still have enough time to rest at night, some students are taking on part-time jobs. Therefore, there's barely enough time to indulge yourself let alone clean your dorm.
But that's not an excuse for leaving in a dirty and unhygienic place. Simply save time by hiring Equinox Cleaning Services, New Jersey. They'll take care of your mess in the room as you focus on your studies and social life. Contact them today and learn how they can be handy to you.