Say Goodbye to Tea and Coffee Stains
Tea and Coffee are the basic two drinks of a person's life. These are the most taken drinks globally and the first things that we serve our guests with. Not to be much poetic, but tea is a soul drink.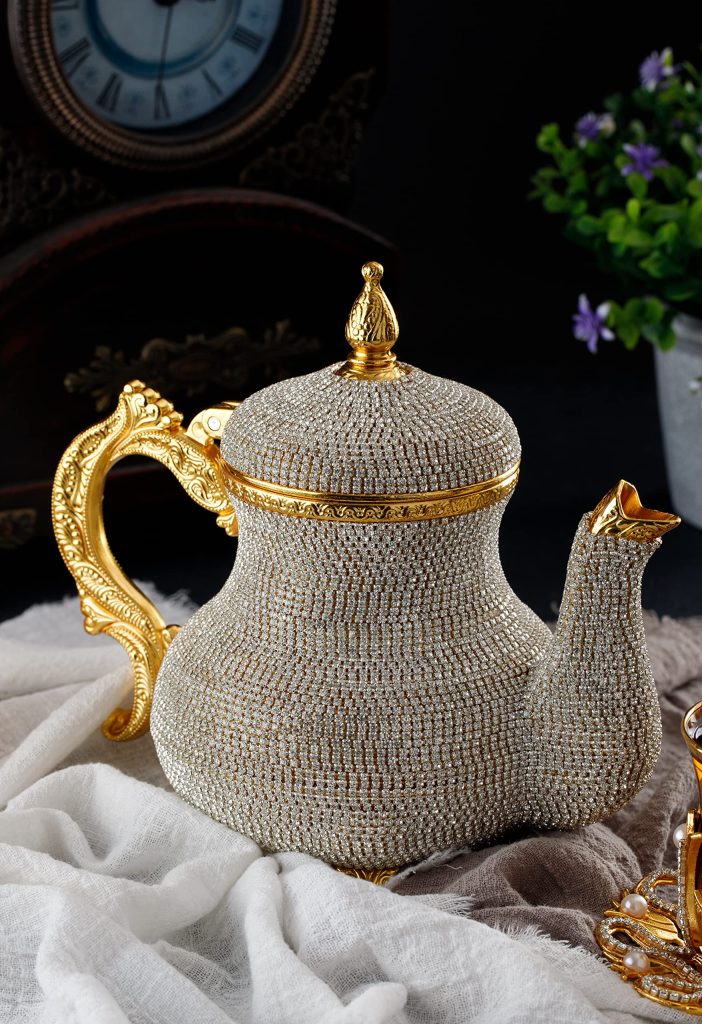 It is all in the color and aroma of the tea that makes it more special. People love to buy pretty teacups, pots, and mugs as it's not just about the drink, but it's equally about the presentation! It doubles the joy of tea/coffee when served in fancy china. But it cuts off the mood to half if you serve the cold tea in the cups with stains that even stinks.
What Causes Coffee and Tea Stains on Teapots?
Coffee and tea stains on teapots are a common problem that many people face. While it can be difficult to remove these stains, understanding what causes them is the first step to finding a solution. In this article, we'll explore the different factors that contribute to coffee and tea stains on teapots and provide tips for cleaning them effectively.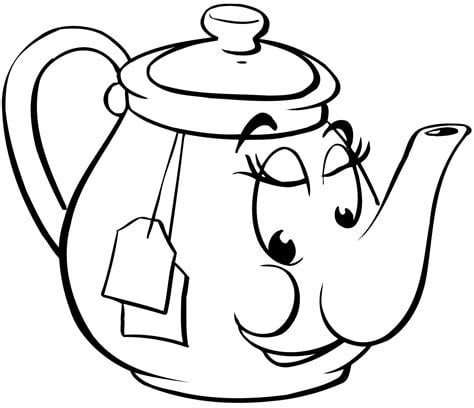 Remove Tea Stains:
Dark tea coffee stains are a pervasive problem. The teapots and mugs form the dark brownish stains on the inner surface over time. These stains occur over time, it has nothing to do with the dishwasher or cleanliness, but these occur due to the frequent use of these pots and mugs.
The quality of china you are using matters the most. The regular use and the washing/ scrubbing procedures make the inner surface of the pot scratched, and thin, due to which the hot tea can easily leave the stain, and the pot will sip the stain along with the bad odor. But worry no more, because you can remove tea stains with little effort and DIY remedies at home.
How to Remove Stains on Teapots with Natural Ingredients
Tea stains can be difficult to remove, but with the right natural ingredients, you can easily get rid of them. In this article, we will discuss how to remove tea stains from your teapots using simple and inexpensive natural ingredients found in your home. You will learn how to make a homemade cleaner for tea stains and how to use it on different types of teapots. We will also discuss some tips and tricks that you can use to ensure that your teapot is always looking its best.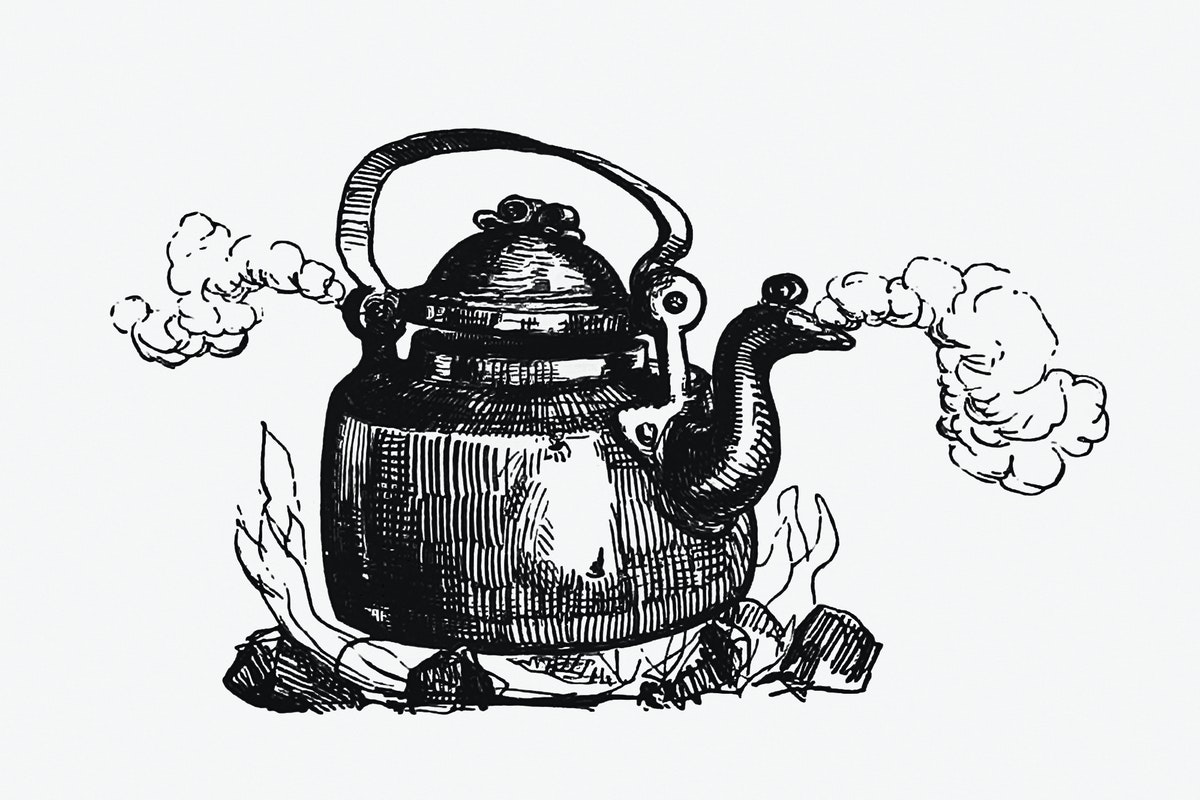 Baking Soda:
Baking soda is an effective cleaning agent. It can be used to disinfect and clean as well due to its strong nature. Make a thick paste of baking soda and lemon is a good enough quantity as per your need. The baking soda will help remove tea stains, and the lemon will deal with the bad odor.
Now wash the teapot or mug with hot water. Now take this paste and scrub off the internal surface of the cup with it gently. Don't scrub too hard to scratch it even more, but be gentle or put nice pressure that would be enough to deal with the stain without damaging the china. Let the paste on for about 20 -30mins and rinse with luke-warm water.
Vinegar:
Vinegar is another strong agent with nice cleaning properties. It is a natural enzyme and good enough to kill germs. Take some sea salt and vinegar and make a thick paste. Scrub off the teapots and mugs following the same instructions mentioned above.
Corn Starch:
If your fancy china is affected by stubborn stains, and you want to treat it with care, you can use corn starch and vinegar to remove tea stains. It will be gentle on the surface while fighting the stain. Make a paste with corn starch and vinegar, and scrub gently. Add a few drops of lemon; it will eliminate the bad smell and remove tea stains.
Hydrogen Peroxide:
Hydrogen peroxide is a powerful bleaching agent. It can be really effective in removing stains and making the teapots, mugs sparkle as new. Use Hydrogen Peroxide alone or with something else other than vinegar and clean the stains.
Toothpaste:
It can be strange for you, but the toothpaste can also help you remove tea stains cups' bad odor. Use toothpaste and brush to scrub off the stains. It will give a nice shine to the teapots or mugs.
Using Commercial Cleaners to Eliminate Coffee & Tea Stains from Teapots
Coffee and tea stains can be a nuisance when it comes to teapots. Fortunately, commercial cleaners are available that can help you get rid of these pesky stains. In this article, we will discuss the best ways to use commercial cleaners to eliminate coffee and tea stains from your teapot. We will also provide tips on how to prevent future staining and proper maintenance for your teapot.
baking soda vinegar and lemon on the white background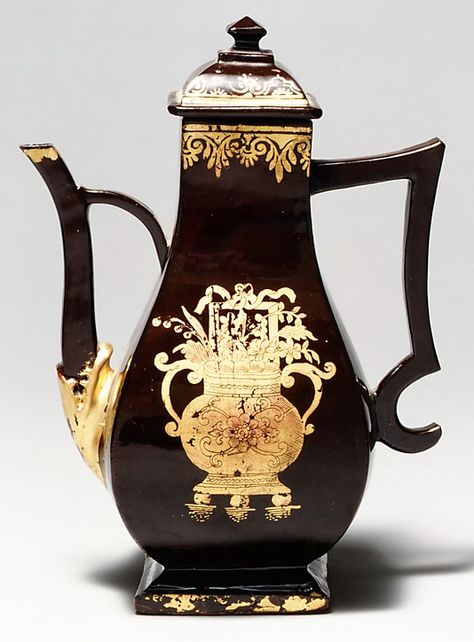 Conclusion:
Keeping your teapot stain-free is important not only for aesthetic reasons but also for hygiene. Fortunately, there are some simple steps you can take to prevent coffee and tea stains from appearing in the first place. With just a few minutes of regular maintenance, you can keep your teapot looking as good as new for years to come. In this article, we'll discuss how to do just that.
All you need is boiled water and baking soda, salt, vinegar, and lemon to make this recipe. Follow all the tips to the letter to remove tea stains and coffee stains from teapots.
FAQ's
How do you remove tea stains from coffee?
All you need is to Sprinkle a little bit of baking soda into the mug and add warm water. Mix it and make a paste from it. Scrub the paste with a sponge for one to two minutes, so the mildly abrasive baking soda can do its magic. Rinse with clean water, and you have the clean mug.
Mix at least one tablespoon of baking soda with enough hot water to make a paste.
Let the paste sit for five to ten minutes, and then rub the paste onto the stains. Use a rag or a toothbrush to scrub it thoroughly.
Give it a rinse and dry it with a towel.